Easy Setup
Register in Seconds
Our short registration form and one-step email verification process gets just the basic information we need to set up your account.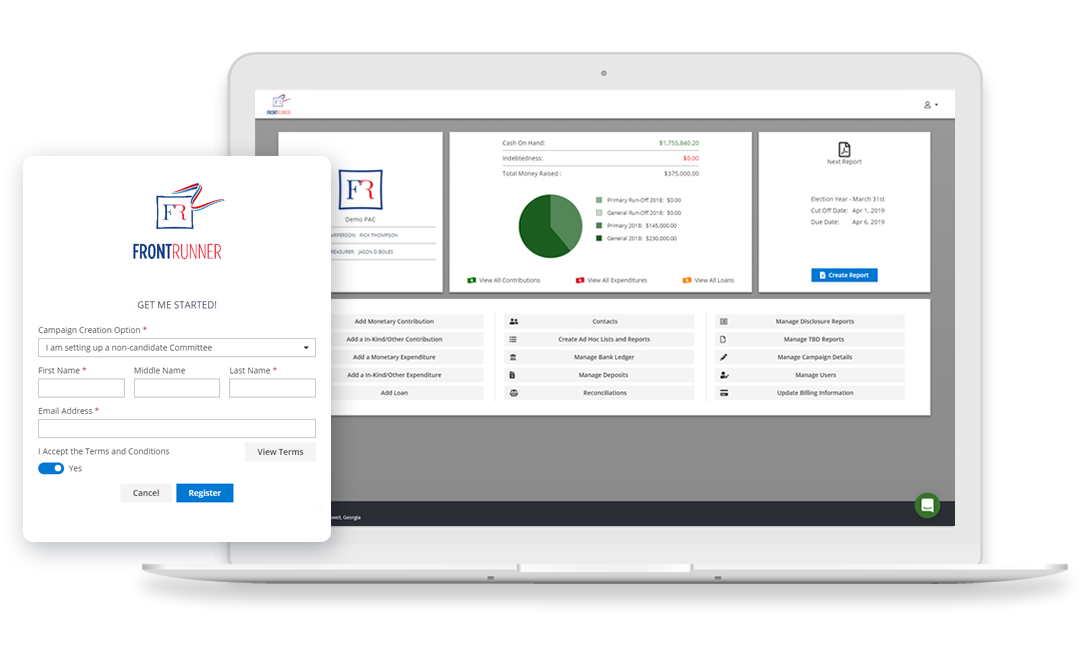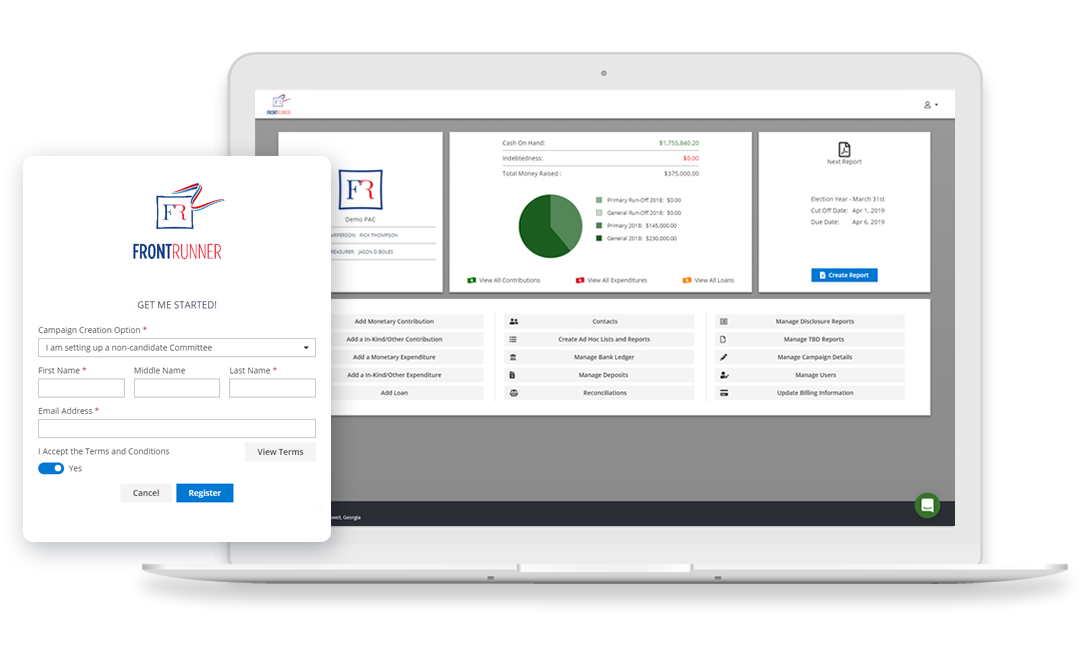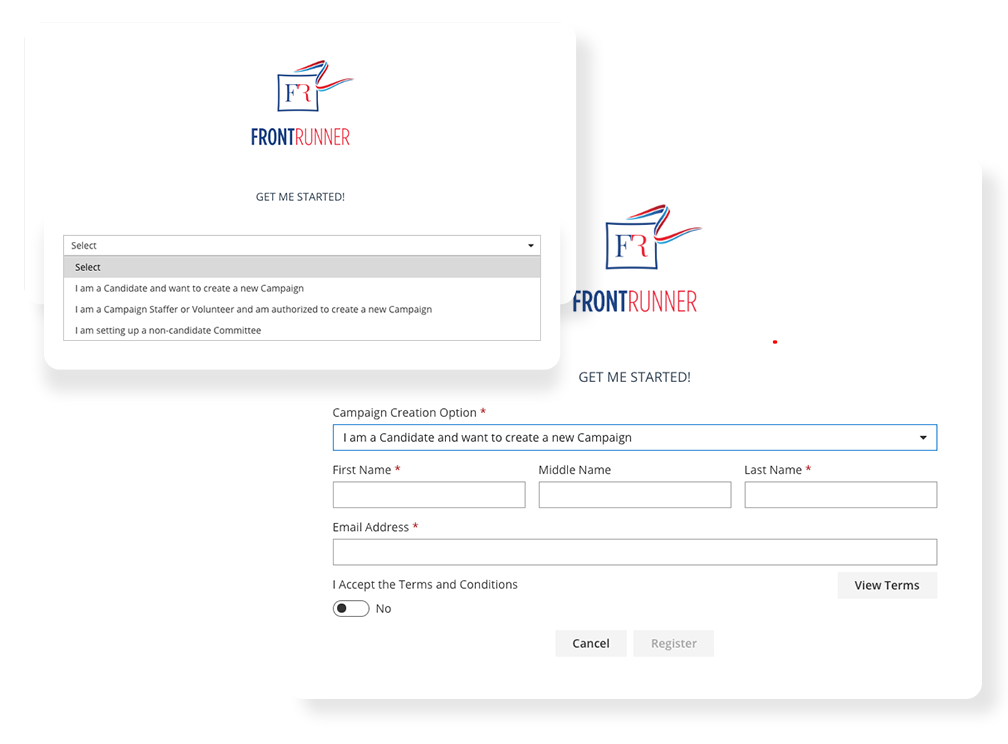 Choose Your Unique
Campaign Package
Select the type of campaign you are running to receive the benefits specifically designed for your campaign. You will automatically be charged a small fee each month. There is no contract, cancel anytime if you are unsatisfied.
See Pricing
Enter Data
Just Once
Let us create a customized campaign platform for you. Once you sign up, connect your bank account and any other reporting info we can keep track of for you.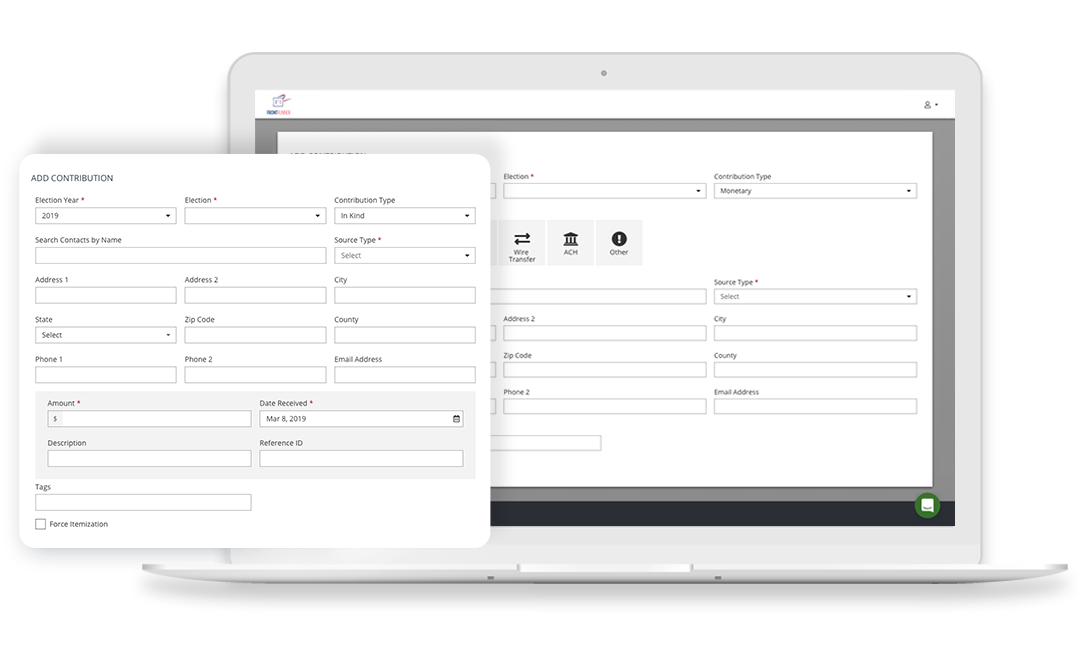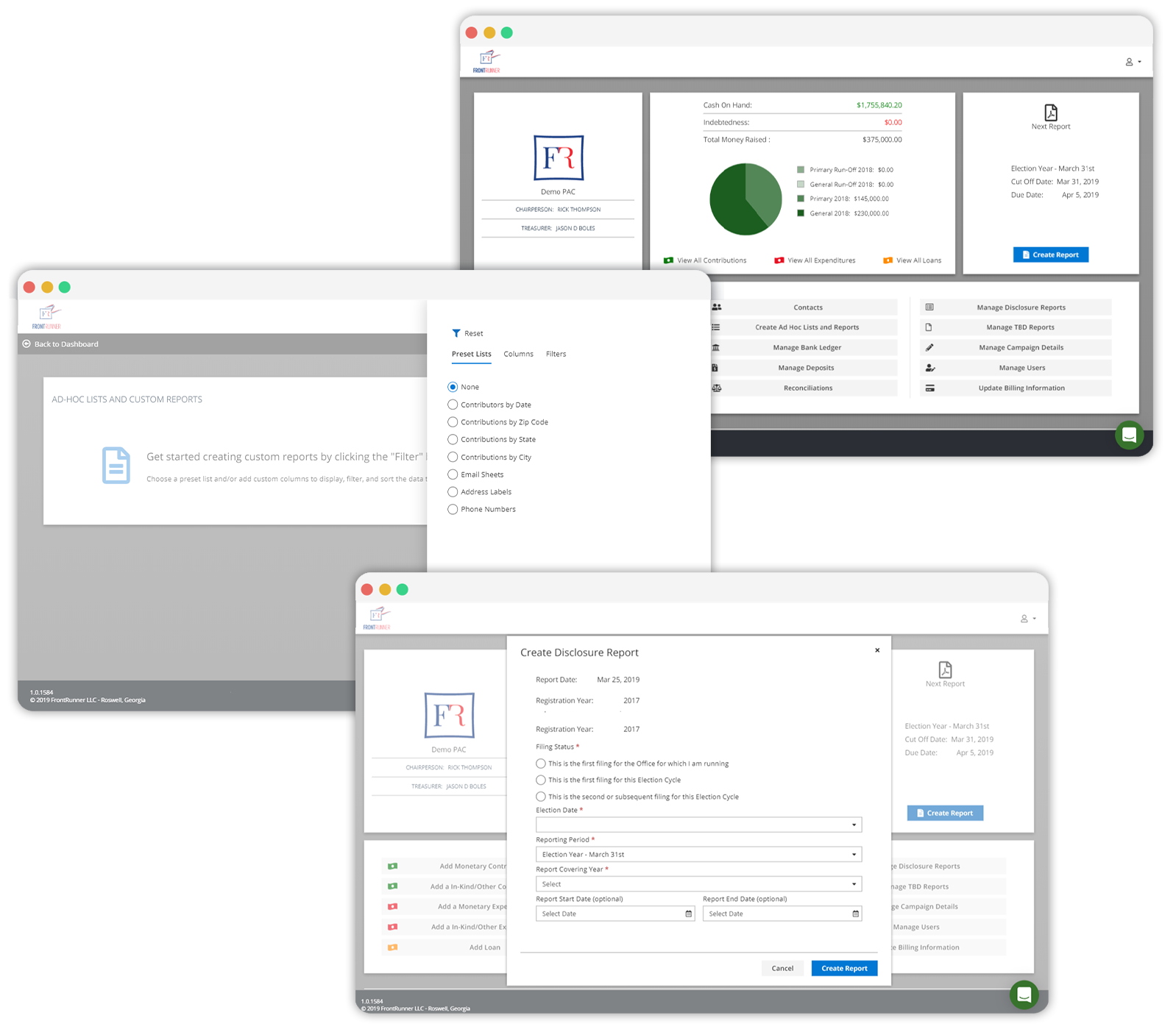 You're Done!
Start Saving Time
View your cash on hand and money raised by election. Create AD-HOC lists and manage your data. Have clarity of your filing schedule all from the dashboard. Get access to your financial administration, reporting tools, and contacts at any time during your campaign.